Hey there everybody, this is actually my first announcement since starting on Udemy – 5 years ago!
Thanks for the reviews!
After seeing all the positive reviews you have been leaving me (thank you so much for taking the time to leave reviews!) and seeing the popularity of these programs grow I've decided it's time to do some upgrades!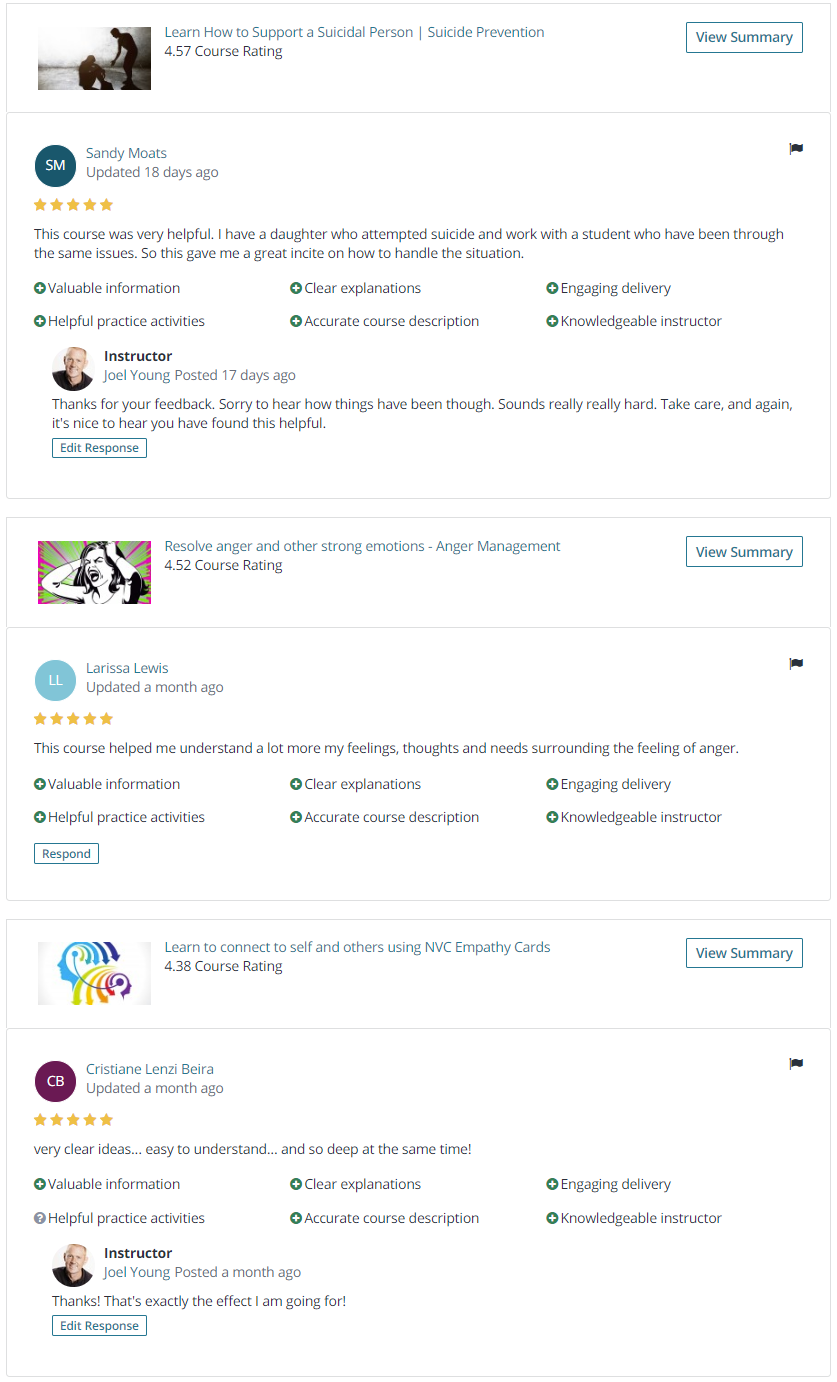 Closed Captions
I've started by adding closed captions for my Suicide Prevention program as it was requested by members of the deaf community. It took me a year but I got there. Thanks for your patience!

Which course should I caption next?!

What do you want?
I'm going to continue adding captions to all my courses but I'd really like to know what you want me to be adding to make these learning experiences more useful to you.

Message or email me any ideas! I'd love to hear them.

Take Care,
Joel