Description
Engage your kids with Tiger's printable colouring cards. This resource sneakily teaches your child the expressions and body language that reflect the emotions while they colour.
It provides an opportunity for your child to reflect on their feelings while the pressure is off. This is a particularly useful resource if your young person has difficulty reading other people's emotions.
#growingup #aspergers  #autism #eq
Tigers NVC Kids Printables free sample
---
So, I left this in my daughters room (she was 6 1/2 at the time) and a couple days later come in to see this.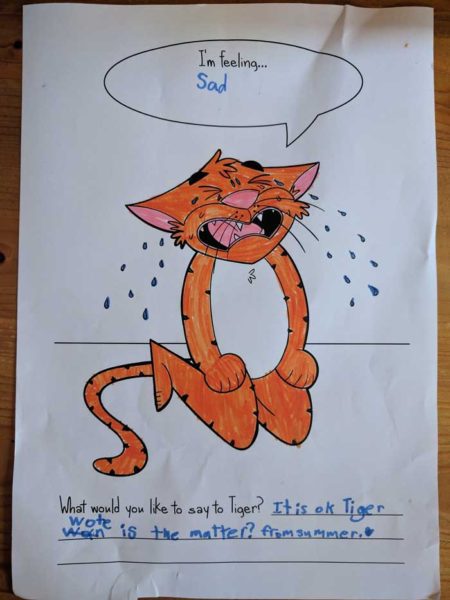 This is achieving a lot of things:
enhances her ability to read emotions
it's providing a 'mindful/in the moment' experience of colouring when feeling yucky
its externalizing emotions onto another object which makes it clearer and less intense
it gave her a chance to write a truth coach or insight to help her comfort or reassure herself in the moment when a parent wasn't there to do so